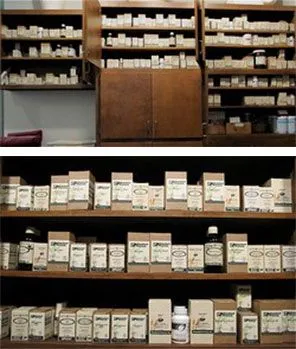 Holloway Chiropractic
keeps a large stock of several nutritional products. This consists of various whole-food and herbal preparations that are only intended for distribution through licensed health care providers. In most cases, Dr. Holloway does not believe in dispensing synthetic or fractionated "vitamin-like" products that are typical of the retail world. Similarly, he does not believe in unguided self-medication in most cases.
We carry products from a handful of trusted companies; however, the majority of our nutritional supplements come from
Standard Process
and
MediHerb.
We have found their quality and philosophy to be unmatched in the field of nutrition and encourage all patients to learn more about whole-food nutrition.



If you have already been prescribed nutrition, you may go to the following website to order online: HollowayChiropractic.StandardProcess.com.
Please contact us with specific questions or explore the site for relevant information/videos.

Holloway Chiropractic Products